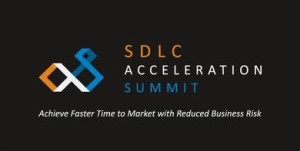 As I'm sure you've heard by now, several software companies including Parasoft are sponsoring an SDLC Acceleration Summit in San Francisco on May 13th, 2014. It's a great place to go if you would like to figure out how to produce better software more quickly. There are sessions ranging from tools to processes to infrastructure and security. Not to mention a great selection of top-notch speakers.
And if you're a Code Curmudgeon fan, you can get a 50% discount. All you have to do is go to the registration page and put CodeCurmudgeonVIP in the box for promotion code.
For more about it, watch the video below. Hope to see you there.