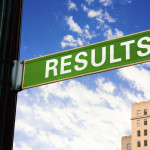 I'm doing a two-part webinar for Parasoft on how to achieve good demonstrable ROI and quality results with static analysis.
All too many people jump into static and either end up giving up, or being unable to determine what value it's had, or spending way too much time just dealing with the static analysis rather than writing code.
We'll spend some time talking about how to do it right and how to avoid the common pitfalls, helping you to get the most value out of your effort. It's free, and there is a certificate at the end if you can pass the test. (No kidding!)
Sign up at this page.
And for those waiting, more SQL Injection Hall of Shame updates coming very soon – plus comments on the whole consumer point-of-sale security debacle.
Resources