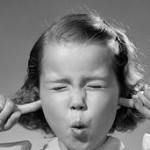 I'm doing a webinar on open source security with Parasoft and my friends at Protecode about how to make sure that the open source you're including in your application is secure. It seems like some people want to take the attitude of "don't tell me, I don't want to know what can happen".
The truth is that open source has the same kinds of vulnerabilities that your own source code does. Does this mean that you should avoid it? Of course not. Join the webinar and we'll explain in detail how to make sure you've got the latest patches, how to make use of the National Vulnerability Database from the US government, and how to make sure that there are no other vulnerabilities lurking in the code you rely on.
We're holding a couple of sessions, so you should be able to join no matter what timezone you're in. Sign up for free. Hope to see you there.
When: Wednesday June 18th 2014 at 9am EDT, 6:30pm IST (India), 3:00pm CET (Central Europe), 2:00pm (UK)
Repeat: Wednesday June 18th 2014 at 2pm EDT, 11:00am PDT