Welcome to the IoT Hall-of-Shame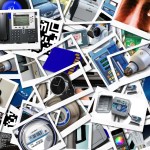 With the rise of internet enabled devices in the Internet of Things or IoT the need for software security is becoming even more important. Unfortunately many device makers seem to put security on the back burner or not even understand the basics of cybersecurity. Some call it the Internet of Evil Things.
I am maintaining here a list of known hacks for "things" based on the date that the hack was published. Some of them are really IIoT or Industrial Internet of Things which is sometimes called SCADA or Industrial Control System (ICS). There is a new Cyber UL that might be very interesting in this area.
Please assist – if you're aware of additional "thing"-hacks please let me know in the comments at the bottom of the page or on Twitter.



Hanwha SmartCam security cameras
2018-03
Smart home hubs
2018-02
Fender guitar amp
2018-02
Pacemakers and IDCs (again, or is it still?)
2018-02

Smart electric meter

Smart meters
2018-02
Sex toys from Amor Gummiwaren
2018-02
Western digital MyCloud drives
2018-02
Dell Vmax storage
2018-02
ZyXEL modem
2018-02
Siemens TeleControl
2018-02
Cisco security appliances (apply your patches now!)
2018-02
Amazon key door lock (again)
2018-02

Credit card skimmer

credit card readers
2018-02
MRI and CT scanners
2018-02
Mi-Cam baby monitor
2018-02
Roku-based smart TVs
2018-02
Sony camera firmware
2018-02
Oracle POS
2018-01
Strava fitness app
2018-01

ATM

ATM machines (again)
2018-01
Lenovo fingerprint scanners
2018-01
Gas pumps
2018-01
Schneider Electric Triconex
2018-01

Network switch and UTP ethernet cables

Lenovo switches (fixed)
2018-01
industrial control sysstems (scada) (via apps)
2018-01
industrial ethernet switches
2018-01
Western Digital "MyCloud" NAS drives (vendor

backdoor

)
2018-01
GPS trackers (via online APIs)
2018-01
wireless speakers (Sonos and Bose)
2017-12
Furby toy
2017-12
Rockwell FactoryTalk software (patch now)
2017-12

Gun Safety Using Gun Safe

electronic handgun safe
2017-12

inputing passwords on an electronic door lock

keyless entry lock
2017-12
Huawei router
2017-12
Lexmark printers
2017-12
Office heating systems
2017-12

Digital pen

Smart pen (in hospital)
2017-12
Mercedes car keys
2017-11
OnePlus phone (vendor

backdoor

)
2017-11
Amazon Key
2017-11

CPU

processor

Intel Chip
2017-11
DJI Drone (attacking security researchers)
2017-11
Foscam security cameras (again)
2017-11
Boeing 757 (remote access)
2017-11
Subaru key fob
2017-11
Lovense vibrator (via phone app)
2017-11
Logitech Harmony (vendor bricked)
2017-11
Brother printers
2017-11
Circle with Disney parental control system
2017-10
LG SmartQ appliances
2017-10
Hikvision cameras
2017-10
FLIR thermal cameras
2017-10
Siemens smart meters
2017-10
Brother printers
2017-10
IP camera (creepy story!)
2017-10
Sex toys
2017-10
Electronic road sign (again)
2017-09
Smarthome hubs
2017-09
FitBit (again)
2017-09
Netgear routers
2017-09
Electronic road sign (again)
2017-09
D-Link wireless routers
2017-09
Syringe Infusion Pump (from Smith Medical)
2017-09
home modems (from Arris, distributed through AT&T)
2017-08
Smart refrigerators (used for botnet)
2017-08

3d rendering point of sale system for store management

SAP POS systems
2017-08

Network switch and UTP ethernet cables

Network switches (via Cisco IOS)
2017-08
Home robots (various models)
2017-08

Repairman cleaning smartphone screen

Smartphone (via replacement screen)
2017-08
LockState smart door locks (bricked by ota update)
2017-08
Juniper routers and switches
2017-08
Solar panels
2017-08
Ship GPS
2017-08
Shenzhen Neo security cameras
2017-08

Close up photo of the car electrical system

Automotive CAN BUS
2017-08
Car TCUs (various models)
2017-08
Siemens medical scanners
2017-08
city billboard
2017-08
Radiation Portal Monitors
2017-08
Coffee maker (used to infect factory)
2017-07
Networked printers
2017-07

ATM

Diebold ATM
2017-07
Car GPS
2017-07
Tesla Model S (GPS)
2017-07
smart gun
2017-07
IP cameras
2017-07
office security badge
2017-07
Car wash
2017-07

2008 touch screen voting machine equipped for blind, deaf, wheelchair and other disabilities. Used in Florida and other states.

USA voting machines
2017-07
Gas pump card reader
2017-07
Tesla Model X (remote takeover)
2017-07
IV pump
2017-07
e-cigarette (japanese)
2017-07

goldfish jumping to new tank

fish tank (network access)
2017-07
Tesla (again)
2017-07

red hoverboard or self-balancing scooter

Hoverboards
2017-07
home alarm system
2017-07
Humax WiFi router
2017-07
CIA in-house vending machines
2017-06
Virgin Media router
2017-06
CloudsPets stuffed cat
2017-06
WiMAX routers (various)
2017-06
Foscam security cameras many models
2017-06
SD-WAN routers (fixed)
2017-06
Digital signage in Union Station
2017-05
Rockwell PLC
2017-05
Insulin pump from Animas
2017-05
Digital billboard
2017-05
Pacemaker ecosystem
2017-05
OnePlus phones
2017-05
Hikvision IP camera
2017-05
travel router
2017-04

Smart electric meter

Smart electricity meters
2017-04
Hyundai cars with blue link
2017-04
Linksys routers (20 models)
2017-04
Bosch OBD-II car dongle
2017-04
AGA Oven
2017-04
Home routers (turn off external config access)
2017-04
Cisco access points
2017-04
Cellular modem TP-LINK
2017-04

By Leif Skoogfors (This image is from the FEMA Photo Library.) [Public domain], via Wikimedia Commons

City Sirens
2017-04
Garage door via it's vendor
2017-04
Smartphones and tablets via Broadcom WiFi chips
2017-04
Schneider Electric Modicon controller
2017-04
Siime Eye vibrator
2017-04
Siemens PLC
2017-03
Most Smart TVs
2017-03
Dishwasher
2017-03
Google Nest Cam
2017-03
FitBit and others
2017-03
Telepresence robots
2017-03
Dahua CCTV, IP Camera, DVR
2017-03
WD network drive
2017-03
ACTi Cameras
2017-03
Dbltek GoIP (voip)
2017-03
Factory robots
2017-03
Teddy bear
2017-02
Smart coffee maker
2017-02
Cayla Doll
2017-02
Medical devices
2017-02
Public USB chargers (again)
2017-02
Android car apps
2017-02
Slot machines
2017-02
Vizio smart TV spyware – not hack
2017-02
ATM machines via memory malware
2017-02
Vending machines
2017-02
Honeywell Scada Controller
2017-02
Cisco Prime Home
2017-02
Hotel door locks
2017-01
Printers various brands
2017-01
St Jude Medical Cardiac devices again (or still)
2017-01
Samsung Galaxy phones
2017-01
Netgear routers
2017-01
Network DVR
2017-01

ATM

ATM machines
2017-01
Cisco TelePresence MCU
2017-01
USB charger
2017-01
iPhone running iOS 10
2017-01
Samsung SmartCam
2017-01
Juniper SRX firewalls
2017-01
D-Link routers & IP cameras
2017-01
LG Smart TV
2017-01
Various medical devices
2016-12
Siemens automation products
2016-12
iPhone via iMessage
2016-12
Various wireless routers
2016-12

© Prestonia | Dreamstime.com – Spacious And Comfortable Economy Class Cabin Of Qatar Airways Boeing 787-8 Dreamliner At Singapore Airshow Photo


airline inflight entertainment
2016-12
NAS drive
2016-12
Solar power meter
2016-12
Netgear routers R6400 and R7000
2016-12
Sony IP security cameras
2016-12
GPS mobile devices
2016-12
AirDroid android remote mgmt
2016-12
Tesla Model S (smartphone app)
2016-11
Belkin switches
2016-11

Siemens IP camera

Siemens CCTV camera
2016-11

Smart light bulb

Philips Hue smart bulbs
2016-11
iPhone
2016-11
iOS via bad video
2016-11
Android phones
2016-11
CA Unified Infrastructure Manager
2016-11
Google Pixel smartphone
2016-11
WeMo switches via Android app
2016-11
Drone via 3D printer
2016-10

Cisco VOIP phone

VOIP – internet phones
2016-10
Google Nexus 6p phone
2016-10
Cisco switches
2016-10
Security systems
2016-10
Android smartphones built by Foxconn
2016-10
iOS devices
2016-10
Pacemaker
2016-10
Security camera
2016-10
HVAC – environment control systems
2016-10
DVR
2016-10
Cisco email appliance (again)
2016-10
Industrial firewall
2016-10
Heart implant device
2016-10
Lexmark printer software
2016-10
Traffic cameras
2016-10
Email Security Appliance
2016-10
Insulin pump
2016-10
Tesla Model S (remote control)
2016-09
Auto infotainment system
2016-09

USB malware product

USB Killer
2016-09
D-Link DWR-932 B mobile router
2016-09
Cisco email security appliances
2016-09
Tesla Model S
2016-09
Tesla Model S (security system)
2016-08
Credit card chip
2016-08

Jeep Wrangler

Jeep
2016-08
PIN pads
2016-08
Android smartphones
2016-08

ATM

ATM (windows-based)
2016-08
iPhone
2016-08
Moxa serial servers and IP gateways
2016-08
Internet connected plug
2016-08
Web camera
2016-08
Electronic safe
2016-08
Bluetooth smart locks
2016-08
We-Vibe vibrator
2016-08
Volkswagen VW cars
2016-08
Smart thermostat ransomware
2016-08

Jeep Wrangler

Jeep
2016-08

Microsoft wireless keyboard

Wireless keyboards
2016-07
iPhone and other Apple Devices
2016-07

Smart-kettle

Tea Kettle giving access to secure network
2016-07
Riverbed network appliances
2016-06
Mitsubishi Outlander PHEV SUV
2016-06
D-Link mydlink devices
2016-06
Netgear routers
2016-06
D-Link WiFi camera
2016-06
Cisco RV wireless router
2016-06
security cameras
2016-06
Nuclear Power Plant
2016-06
Samsung SmartThings
2016-05
ICS data controller used in power plants
2016-05

CCTV camera

CCTV BotNet
2016-05
LG Smartphones
2016-05
MEDHOST software
2016-05
Smart TV cameras
2016-05
Electronic road sign
2016-05
iOS devices iPhone iPad via Sandjacking
2016-05
USB phone charger
2016-05
Smart doorbell
2016-05

POS cardreader

Windows based POS systems
2016-05
ARM based android devices
2016-05
Android phones via SMS
2016-05
Smart door lock
2016-05
WiFi audio receiver
2016-04
Vibrator
2016-04
ATM machines
2016-04
Wireless mouse (MouseJack)
2016-04
Traffic sensor
2016-04
Cellular signalling
2016-04
Quanta router
2016-04
Security cameras
2016-04
Surfboard Modem
2016-04
HID door controllers
2016-04
Cisco FirePower Firewall
2016-04
wireless mouse
2016-04

CCTV camera

Surveillance cameras
2016-03
Car key remote
2016-03
USB trojan
2016-03
college internet-enabled printers
2016-03
Mobile modems
2016-03
Android devices – new stagefright
2016-03
serial servers
2016-03
Optus cable router
2016-03
Smartphone fingerprint reader via inkjet printer
2016-03
smart light switch
2016-03
Many android devices
2016-03
iPhone and iPad
2016-03
Android and iOS phones
2016-03
3D printers
2016-03
U8 smart watch
2016-03
Police drone
2016-03
Wireless printers
2016-02
Smartphone fingerprint scanners via clay digit
2016-02
Nissan Leaf electric car
2016-02
Wireless mice and keyboards
2016-02
Volvo cars
2016-02
Bluecar electric car
2016-02
DVR
2016-02
SimpliSafe smart alarm
2016-02
Trane thermostat
2016-02
GPS satellite
2016-02
Fisher-Price smart bear
2016-02
US Border Patrol drone
2016-01
Ring smart doorbell
2016-01

Foscam baby monitor

Foscam baby monitor
2016-01

Barbie doll

Barbie doll
2015-12
ATM cash machine
2015-11

MobiGo toy from VTech

MobiGo toy
2015-11

POS cardreader

POS Point-of-sale systems
2015-11
WiFi office printer via drone
2015-10

airbag after crash

Auto airbags
2015-10

Fitbit courtesy of USCPSC – CC 2.0

Fitbit fitness bracelet
2015-10

CCTV camera

CCTV cameras – various models
2015-10

Smart-kettle

kettles
2015-10
Car LIDAR (Radar)
2015-09
Pacemaker on iStan medical robot
2015-09
Car Insurance Tracking device
2015-08
Car bluetooth – The Car Whisperer
2015-08
Tesla Model S car
2015-08
Wifi oven – leading to electrical grid
2015-08
Corvette brakes
2015-08
Parrot AR drone
2015-08
Car GPS
2015-08
Artificial pancreas
2015-08
car remote key
2015-08

Samsung smart refrigerator

Samsung smart refrigerator
2015-08
Linux-powered rifle
2015-07
GM OnStar via app
2015-07
Ford Escape 2010
2015-07

Smartwatch

Smartwatches – various
2015-07

Jeep Wrangler

Car – Jeep
2015-07
Toyota Prius 2010
2015-07

Brinks safe

Safe
2015-07
Brain implant
2015-06
ASUS home routers
2015-04
Hospira LifeCare PCA drug infusion pump
2015-04

USB-C port

USB-C port on Apple MAC computers
2015-04

Cisco VOIP phone

Cisco VOIP phones
2015-03

Blu-ray Disc

Blu-Ray discs
2015-03

ATM

ATM
2015-02

Samsung Smart TV

Samsung Smart TV
2015-02

gas station

Gas station tank gauges
2015-01

Microsoft wireless keyboard

Security Sidebar: Hacking Wireless Keyboards
2015-01
ATM via metal card
2015-01

USB micro-controller

USB port on Apple MAC computers
2014-12
ATM machine
2014-11

Credit card skimmer

Credit card readers – skimmers on ATMs and gas pumps
2014-10

Canon Pixma printer

Canon Pixma printer
2014-09

Traffic light

traffic lights
2014-08

Nest thermostat

Thermostat – Nest
2014-08

LIFX smart lightbulb

Light bulb – LIFX
2014-07
HbbTV enabled TV
2014-06
DEKA Cyborg mechanical arm
2014-06

Hacked road sign

Road signs
2014-06
iot">Hospital equipment (various)
2014-04
ASUS home routers
2014-02
Estimote bluetooth advertising beacon
2014-01

SD card

SD cards
2014-01
Consumer drones via SkyJack
2013-12

Belkin baby monitor and smartphone app

Belkin baby monitors
2013-10
Philips Hue light bulbs
2013-08
Satis Smart Toilet
2013-08
Insteon smart home hub
2013-07
300 medical devices
2013-06

Smart electric meter

Electricity smart meters
2013-06
Canon camera
2013-03
SpaceLabs patient monitoring app
2013-01

pacemaker x-ray

pacemakers (and other medical devices)
2012-12
DLS modems
2012-10
Thermostat (US Chamber of Commerce)
2011-12
Printer (US Chamber of Commerce)
2011-12

HP printer

HP printers
2011-12
HP LaserJet printers
2011-11
Water treatment plant
2011-11

waste water treatment pipe

sewage treatment plant
2011-11
Medtronic wireless insulin pump
2011-10
Car CD players
2011-03
Tire pressure monitoring systems – TPMS
2010-08
ATM machine
2010-07

2009 Chevy Impala dash

OnStar – 2009 Chevrolet Impala
video
2009 discovered
2015 fixed
Home routers
2008-06
Heart devices – defibrillators and pacemakers
2008-03
For more security info check out the security resources page and a few of these books can help.
Embedded Systems Security: Practical Methods for Safe and Secure Software and Systems Development
,
Platform Embedded Security Technology Revealed: Safeguarding the Future of Computing with Intel Embedded Security and Management Engine
,
Software Test Attacks to Break Mobile and Embedded Devices (Chapman & Hall/CRC Innovations in Software Engineering and Software Development Series)