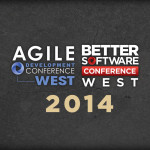 I'm heading to the Better Software Conference West in Las Vegas tomorrow. If you want to make your software better, this is the place to do it. Just bring your software along, and when you come home it'll be all better… seriously!
Well, maybe not. But what you CAN do is come and learn lots of great things that will help you build better software. There are some great sessions planned as always, and an expo floor to talk to the companies that make the tools you need.
I have a session on Thursday at 2:15pm titled "Hardening Your Code in a Post-Heartbleed World: What Role Does Static Analysis Play?" where I'll be talking about how to make the most out of static code analysis. If you want to move from a reactive position in cybersecurity to a proactive one, come learn how you can harden your code and prevent problems in the first place.
Hope to see you there.